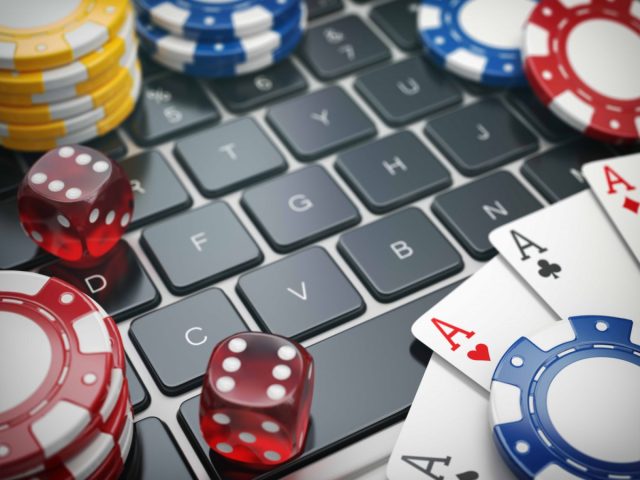 Online casinos that are licensed and regulated are genuine and do not engage in rogue activities. However, there are a number of things that they won't tell you openly that you have to look for in order to better understand how the casino works and to maximise your chances of winning.
Below we have listed 5 things that may help you improve your game and change how you play:
Random Number Generator (RNG)
Unless you are playing live casino games, then all virtual games operate on a random number generator.
A random number generator is a computerised algorithm that the game uses to determine the outcome, including slots, blackjack, roulette and others.
This means that every reel on a slot machine, every playing card turned over and every dice that lands, is determined by the RNG system.
It is also one of the reasons why online casinos do not have a problem with players using strategies to try and beat the casino. The majority of strategies used on casino games such as roulette fail, purely because of the randomness of the outcome.
For example, many casino sites will show roulette ball history for the previous ten or more results. Players try and guess the outcome based on the previous results.
However, even if the same number has appear 3 times before, it still has an equal chance of appearing again because of the randomness of how the game works with RNG.
It is worth noting that the RNG of a particular game is set by the game developer and not the online casino. Many players often accuse the casino provider of scamming when they lose, but the outcome of the game is not determined by the casino, instead it is randomly generated by the system using a series of numbers.
Return-to-Player (RTP)
Return to player, also known as RTP, is the term used to describe the percentage a slot machine is likely to pay out, on average, if continuously played for a set duration of time.
In simple terms, this means that if you bet / wager 100 bets of $1 each on a slot game that has a RTP of 90%, then it will return $90 for every $100 wagered.
However, the time and amount used to calculate the RTP ratio of each slot game will vary.
RTP is configured by the development company of the slot game, not the casino provider, and is a method used to ensure that the online casino will always make money long term.
House Edge
Regardless of which online casino provider you choose to play with, they will always have an advantage over you, the player, when it comes to playing casino games.
House edge is a term used to describe this advantage and is built in to all casino games to ensure that the casino will always make money on average in the long run.
The value of the house edge is a percentage that is built in to each casino game during development and is set by the mathematical criteria that determines the outcome of a game-round.
Game variations may vary slightly in the house edge on offer, but ultimately the game will always be in favour of the casino if played continuously over a set period of time.
Similar to a random number generator and return to player ratio, house edge is often used to describe table games such as blackjack or roulette, whereby standard variants of the game are pre-determined based on the rules and odds of the game.
Depending on the game variant, the house edge can vary from 1% to 10%.
Some players try to deploy a betting strategy in order to reduce the house edge over a set period of time.
Promotional Terms
Promotional terms often catch out many players who take advantage of a new player bonus, only to realise they have missed a vital point that stops them accessing their winnings.
Although key promotional terms are often stated on marketing material by law, some casinos omit important details that are shown elsewhere in the 'small print', such as minimum or maximum bets, time limits or winnings caps.
It is important to always check the terms and conditions of a bonus before accepting it as often when you claim a bonus you automatically agreeing to the conditions attached to the bonus.
The primary condition to observe when claiming a bonus is the wager requirements, which is a set multiplication of the bonus funds that must be wagered through the casino before any winnings are 'unlocked', such as 20 or 30 times the amount claimed.
Game Providers
Some newbie gamblers that are fresh in the world of online casinos do not realise that the online casino provider does not make the games that it provides access to.
Instead, the online casino partners with game development companies around the world to supply their portfolio of games to customers by integrating them in to their website.
Some online casinos only partner with one or two game providers, which can mean that the game selection available to players is limited.
However, some casinos strike deals with multiple game providers, also known as game developers, so the number of games they provide access to is much larger.
Also, it is worth noting that if you have a particular casino game in mind that you wish to play, especially slots, it is worth checking that the casino has the game available before registering as there are over 100 game developers worldwide and all offer different games to play.